Tennis star and Olympian Venus Williams will lead social media followers through a free online workout, teaching her tricks for maintaining optimum fitness.
The online event is being presented by the International Olympic Committee (IOC) organisers.
Australian fans can join in with the workout on Thursday at 9am on Instagram but a word of warning. Venus Williams is arguably one of the fittest women on the planet, so expect a challenging workout.
The workout has been announced on the organisation's official Twitter account.
It reads: "One for the diary… work out with @Venuseswilliams! The four-time Olympic gold medalist will be joining us for a LIVE workout on Instagram on Wednesday! We'll see you there."
The Tokyo Olympics was postponed from 2020 to 2021 due to the coronavirus pandemic. Venus Williams will be representing the United States in tennis. The event will now run from July 23 to August 8.
Venus and sister Serena have been competing in tennis events from a young age with their father Richard the driving force behind the tennis stars.
RELATED: Aussie Olympic swimming legends reunite for game of 'most likely to…'
Venus has won four Olympic gold medals, one in singles games and three in women's doubles alongside her sister.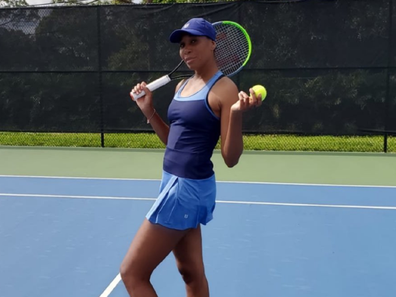 At the 2000 Sydney Olympics she became only the second player to win gold medals in both singles and doubles events at one Olympic Games.
While exact details of the workout haven't been revealed, tennis players are known for their quick feet and fast swings.
Venus, 39, eats a mostly raw and vegan diet for health reasons. She suffers from Sjogren's syndrome, a rare autoimmune disease that causes fatigue, muscle aches and joint pain.
"I started eating raw and vegan for health reasons," she told Women's Health. "I needed to fuel my body in the best way possible. Knowing how important a role my diet plays keeps me on track."
Although Venus always leaves room for a cheat day, jokingly referring to herself as a 'chegan'.
"I try to make the majority of my meals raw and vegan, but I'm only human and am known to cheat a little bit," she said. "I joke that I'm a 'chegan' because sometimes I've been known to stray."
The Olympian prefers to exercise outside of the gym, telling Fitness Magazine: "For me, it's so important to mix it up. I ran, and then I biked. Then I did elliptical. That didn't work out so well, because it was boring, so I tried yoga. I started dancing because I couldn't train when I was sick. We [Venus and her personal trainer] started making up moves, and it was fun. Now I run for 10 minutes, and then I dance."
She also clocks up countless hours on the tennis court.
Join in on Venus Williams' workout here.