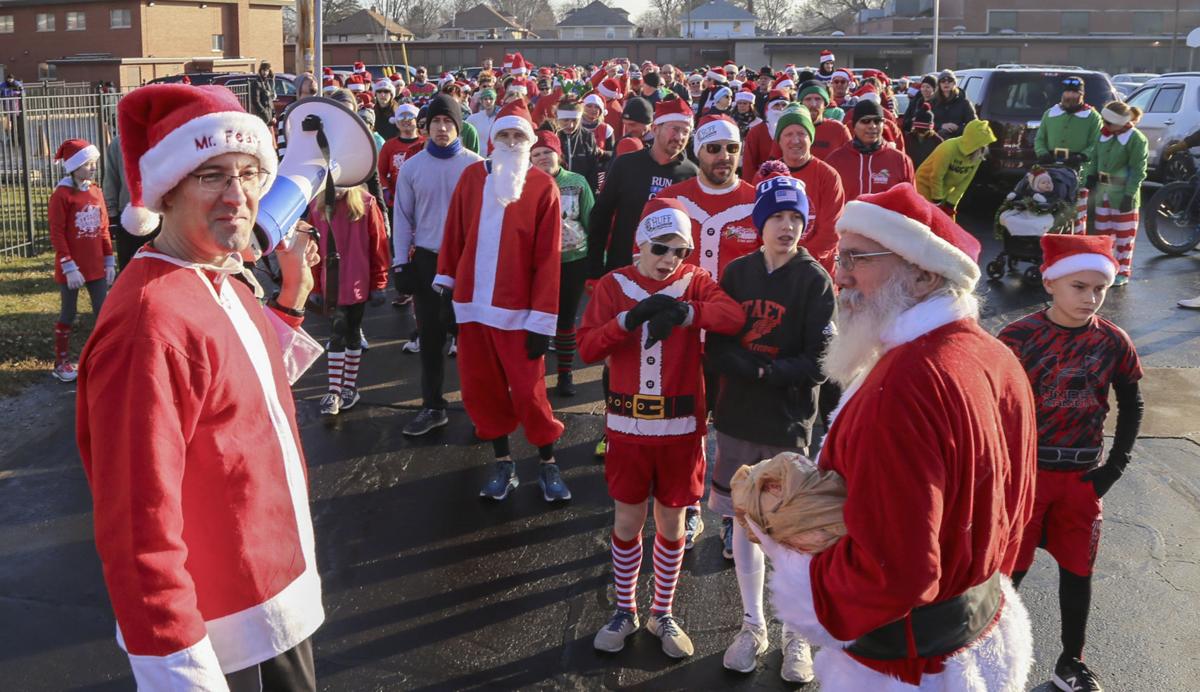 Verify information with venues as hours may change and class sizes may be limited due to COVID-19, advance registration or online scheduling may be necessary, and some opportunities may be limited to members only.
DECEMBER 18, 8:30 a.m., St. Mary's School, 405 E. Joliet St., Crown Point. yourhometownevents.com. This event dates back to 1982 and is a 5K run and 1-mile walk that is a non-timed event for everyone, no matter your ability. It's simply to spread holiday cheer with other Santas in full Santa outfits and other festive holiday wear for a walk or run down Main Street. Robin Rock, host of 93.9 LITE FM, will be there. Meet Santa, enjoy music by a DJ and selfie booths. Pizza will be sold by Carriage Court Pizza and nonperishables will be collected for families in need. Cost through Dec. 17 is $20 for adults, $15 for kids 12 and younger (age 3 and younger are free).
DECEMBER 21, 6 p.m., First United Methodist Church, 352 S. Main St., Crown Point. yourhometownevents.com. This is a 3-mile nighttime run past some amazing lights displays. Entry includes pizza and soft drinks.
Race the Region Resolution Run/Walk 5K
JANUARY 1, 10 a.m., Banta Center, 605 Beech St., Valparaiso. This will be the first race in the 2022 Race the Region Series and at a new location this year. Advanced packet pickup will be available at Extra Mile Fitness Co. from 10 a.m.-6 p.m. through Dec. 30.
ONGOING, 10:15-11:05 a.m., Thursday. Fitness Pointe, 9950 Calumet Ave., Munster. 219.924.5348. fitnesspointe.org. This class will feature a variety of exercises designed to increase strength, range of movement, balance, posture and core stability. Barre work may be incorporated.
ONGOING, 10:30-11:30 a.m., Thursdays. Franciscan Health Fitness Centers, 810 Michael Drive, Chesterton. 219.983.9832. franciscanhealthfitnesscenters.org. This class challenges all of your muscles to get strong and toned using your own body weight and a variety of equipment while adding some cardio to the mix.
ONGOING, 11 a.m.-2:30 p.m., Thursdays. 11 a.m.-2 p.m. Sundays/ Valparaiso YMCA, 1201 Cumberland Crossing Drive, Valparaiso. 219.462.4185. valpoymca.org. Members and the community are invited to participate against one another in a friendly competition of this fast-growing sport, which combines elements of badminton, tennis and table tennis and can be easily learned. All levels welcome for this self-led open play time.